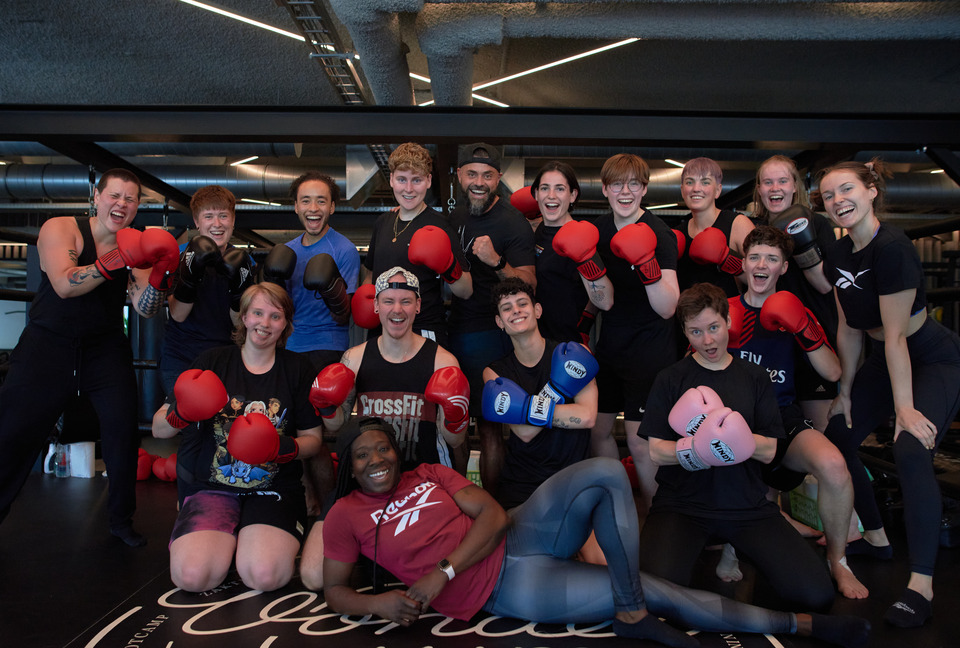 No Gender in the Gym in back!
Get ready for another gender free gym session at Vondelgym's 'No Gender in the Gym'.
On July 9th, Vondelgym opens its doors for trans people all across the gender scope. Under the guidance of professional trainers, everyone who identified as transgender and/or non-binary is welcome to join a special No Gender in the Gym program.
For who?
We have space for 30 people. This event is FREE of charge. You only need to register through email (see info below).
Date & time 
July 9th
13:30 - 15:00
Vondelgym Zuid
Eduard van Beinumstraat 110
1077 ZZ Amsterdam
Vondelgym Zuid is easy to reach with public transport and is just a 3-minute walk from Amsterdam Zuid Station
Program
13:00 - 13:30 : walk in, getting dressed & getting comfortable. The workout starts at 13:30 so be on time :)
13:30 - 14:00 :  introduction check- in + warmup 
14:00 : 14:40 : group will be decided into 2 smaller groups and each group will do a 15-20 minute workout (crossfit fundamentals
or
stand tall class) and then swap 
14:40 - 15:00 : boxing workout to finish it off in style (all together)
After the workout, you are welcome to stay and chill at the bar. 
Below you will find some more information on the different workouts 
CrossFit Fundamentals 
I'm this class, you will learn some of the fundamental Olympic weightlifting moves and get your sweat on with CrossFit trainer Lo. 
Senn's class - Stand tall
Senn (who is opening queer gym 'We Are Queer' in Amsterdam) will give a 'Stand Tall' class, in which Senn will work on your posture.
Boxing
What better way to end this afternoon than by getting rid of all your built up frustrations on a boxing bag ;)
Previous experience is not required to engage is these activities.
*There will be pictures taken at the event, but if you don't feel comfortable having your picture taken, just let us know!
** If you are unsure whether you can participate due to any disability or physical injury, you can contact us.
***
This initiative is a collaboration between Vondelgym and trans rights activist Thorn Vineyard. Thorn believes the gym should be a safe space for everyone. In the past, Thorn has had lots of negative experiences with gym life. From being kicked out of dressing rooms, to feeling uncomfortable and unsafe: 'When I joined Vondelgym, I realized that my gender identity and a healthy life style were actually a lot easier to combine than I always thought due to previous transphobic incidents in other gyms.'
They felt the need for an event where trans people could hit the gym without having to worry about toxic (cis/het) energy. An event for trans people to heal, bond and of course have fun through physical activity.